Brown Chesterfield Monk lounge
Posted in: Vintage Chesterfield sofas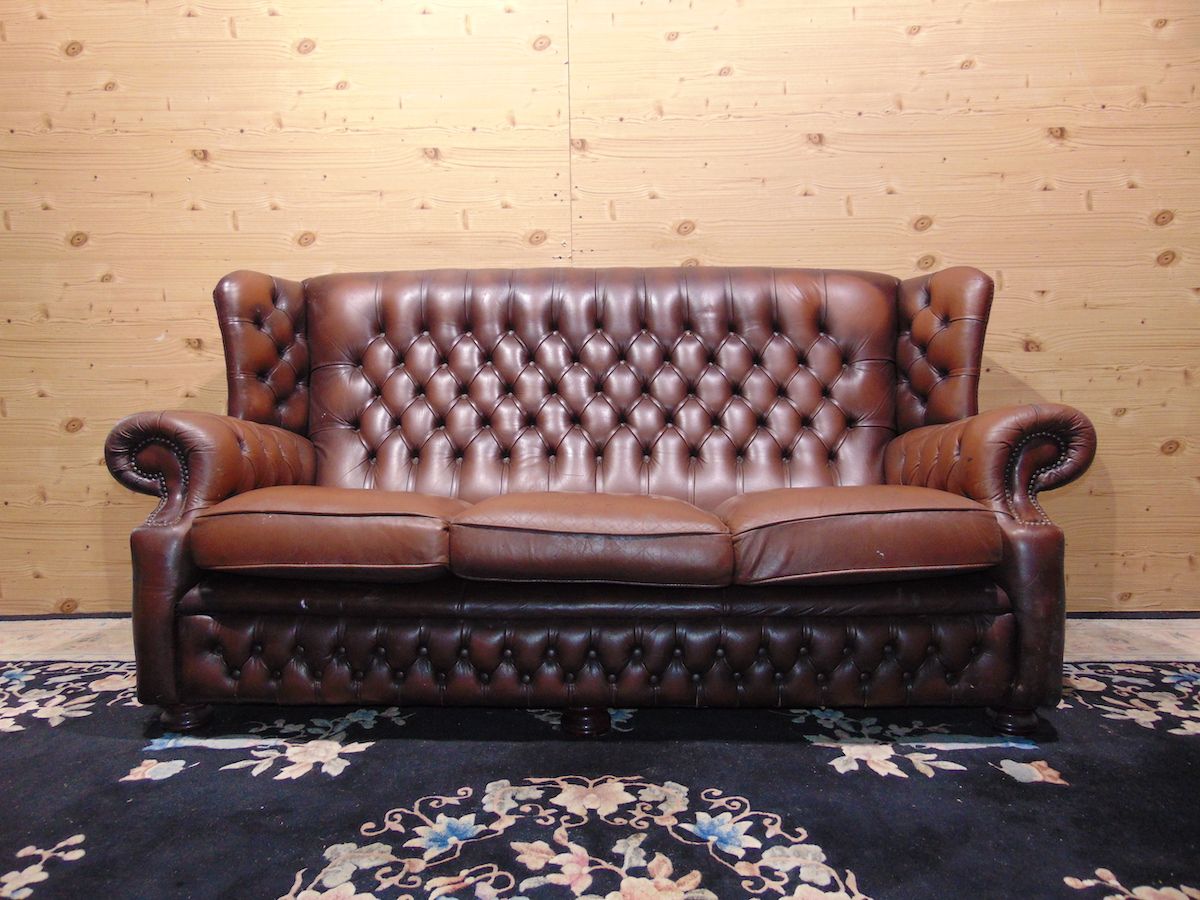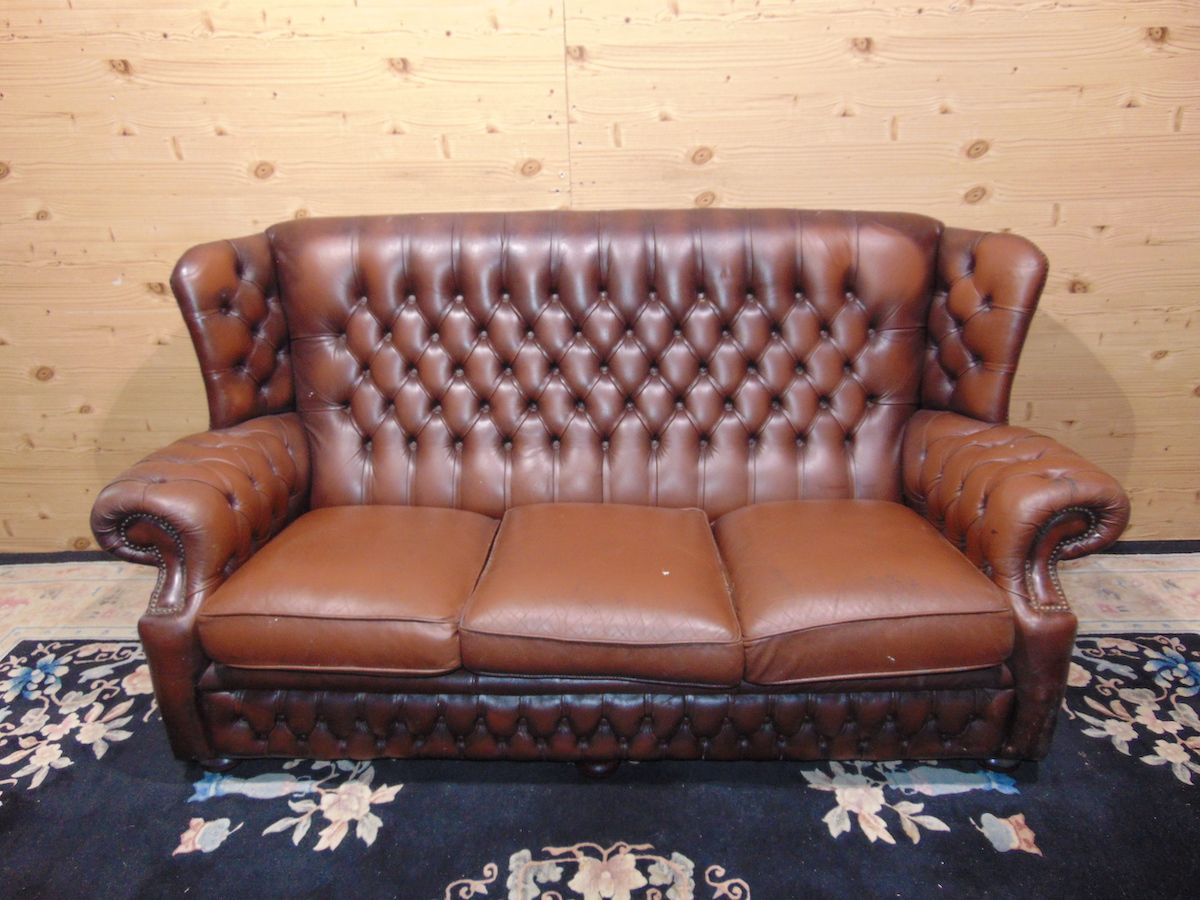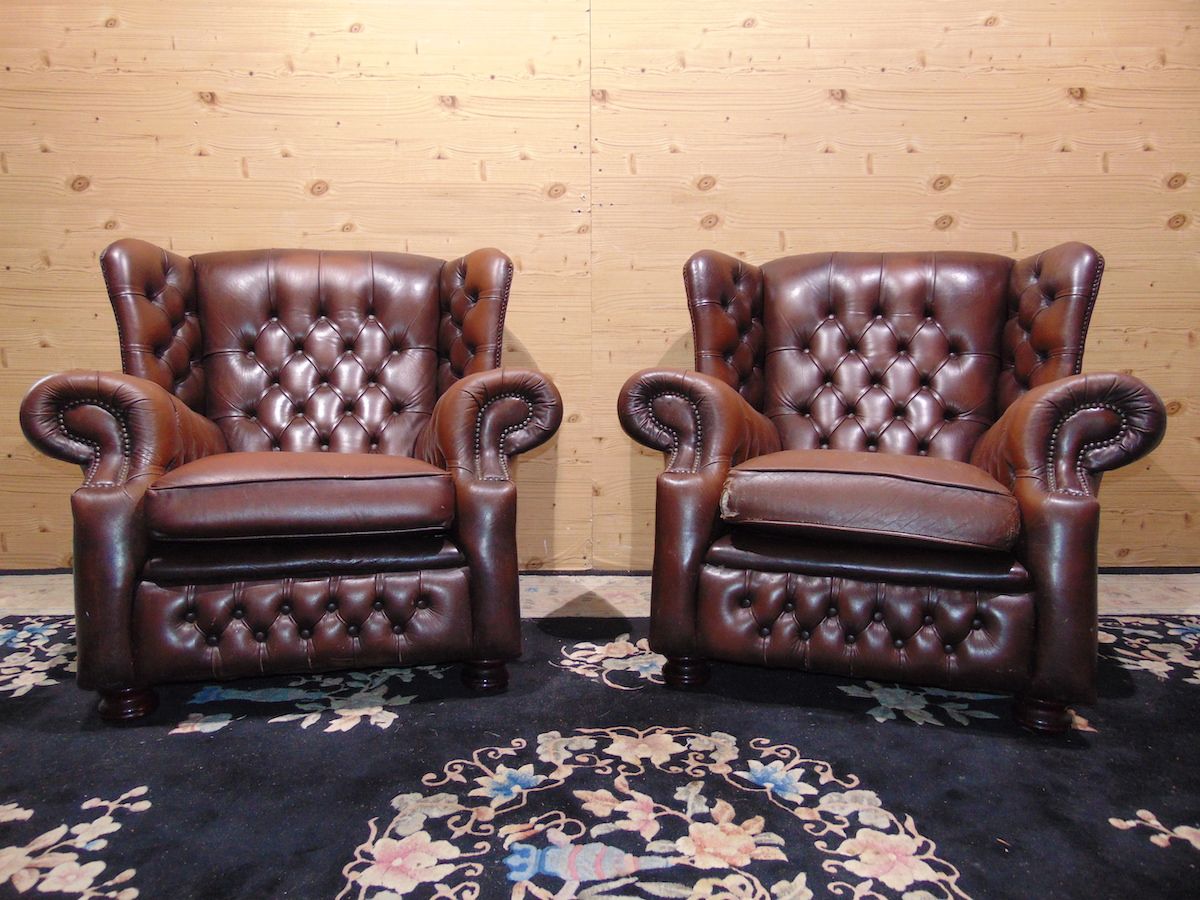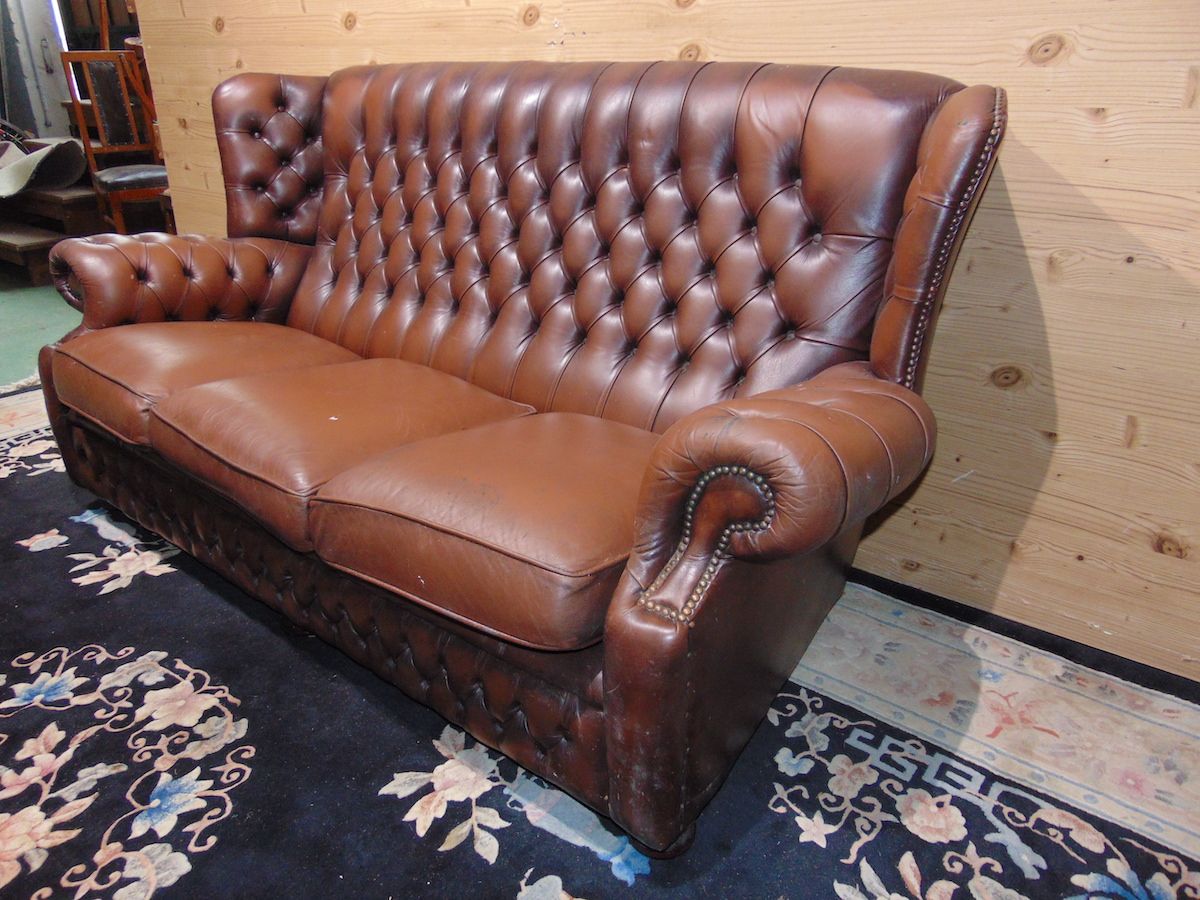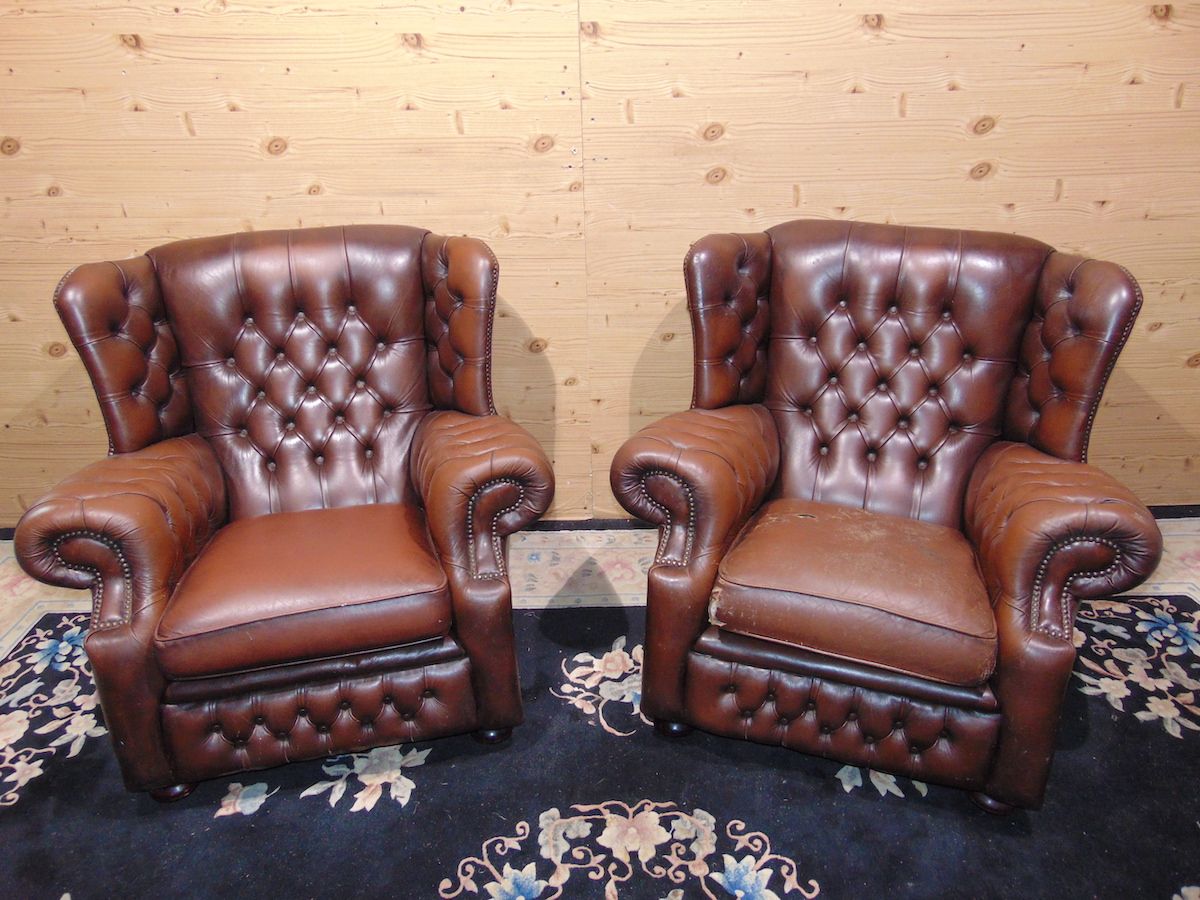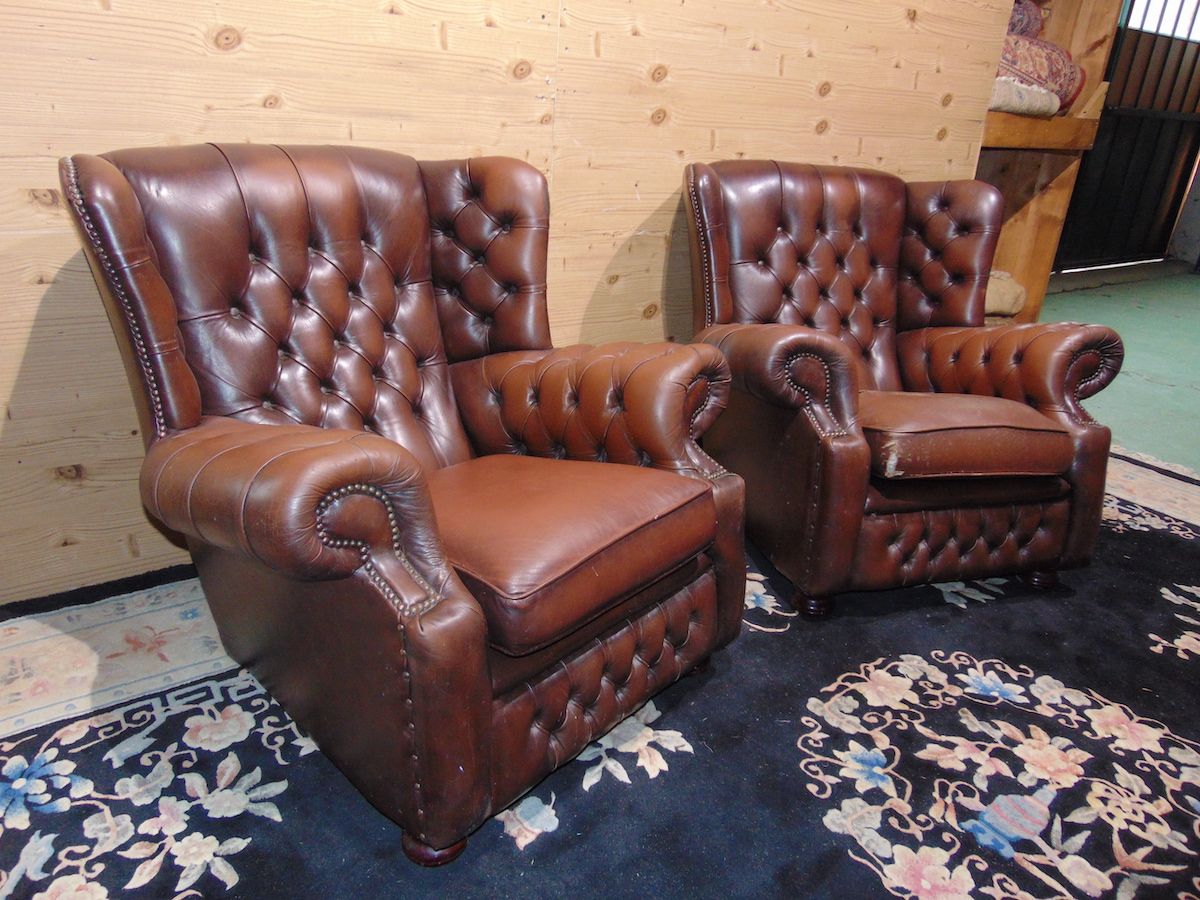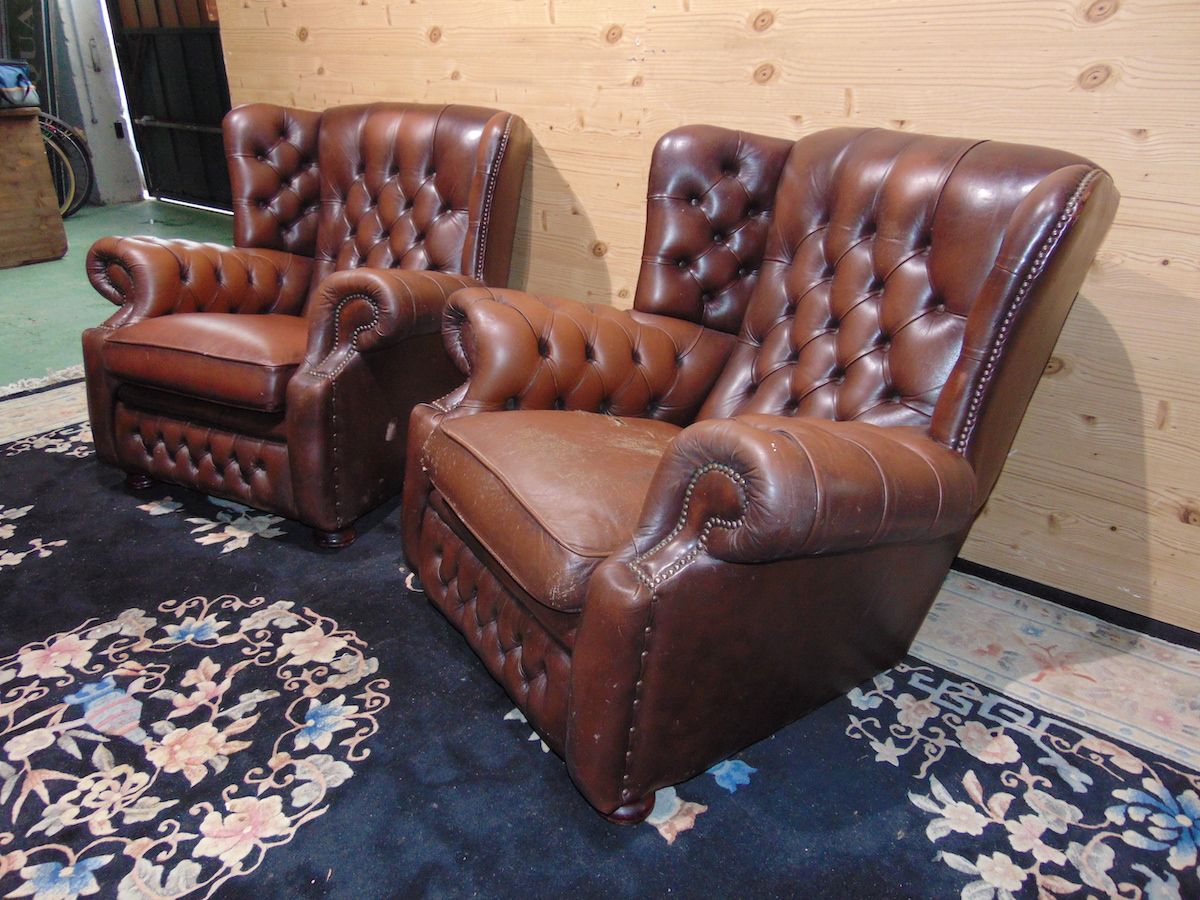 Brown Chesterfield Monk lounge
Description: beautiful original Chesterfield lounge in genuine English leather
Origin: English original
Period: 1970-80
Conditions: original state, subsequently it will be restored, view the working in activity
Availability: consisting of 1 3-seater sofa and 2 Monk armchairs
Dimensions:
-3-seater sofa
Width = 193 cm
Depth = 92 cm
Height = 95 cm
-poltrone
Width = 100 cm
Depth = 95 cm
Height = 87 cm
Possibility of use: home; locals; hotel facilities; offices; etc.
Remember: online we have published only a small part of the products available in our store. Do you want to see all the products in person and discover just what you were looking for? Take an appointment and come and visit us!